Investment Committee Team
Our investment committee is made up of investment experts from 75Point3 and Dragon Investment Managers. Each member of our committee takes a proactive role in monitoring our investment proposition. They are committed to providing an ongoing formal review process and providing invaluable research and data to ensure our clients receive the best possible service.
Please click on images for individual biographies
Market Summary and Investment Committee Review
Following a strong end to 2020 which continued into the first part of 2021, we saw most equity markets around the world retreat a little in the last few days of January, ending the month in marginally negative territory. Emerging market risk assets stood out in portfolios as they continued an upward trend: outperforming most developed markets by around 4% over the month which boosted the higher risk portfolios with their higher exposures to these more volatile areas.
'Smoothed' Fund returns lag behind the multi-asset portfolios over the longer-term, but they demonstrated their ability to smooth-out temporary volatility such as seen in Jan 2021.
Taking a step back and looking at the wider environment, we've continued to see the roll out of vaccines, however the rate and success of this has opened up wide divergences between countries. Delays in vaccination delivery could push back any rebound in domestic markets across the European block.
Economic stimulus hopes were given a new lease of life with the surprise Democratic sweep following the run-off elections in Georgia, which gave Biden the Blue Wave win, and lifted expectations of government spending in the US.
Additional fiscal stimulus hopes have helped markets overlook economic and social restrictions. The market falls at the end of January could have been a technically driven sell-off: something that should not be too concerning for long-term investors at this point in time.
Markets might be very tightly priced now, and this could lead to spikes in volatility if the trajectory is suddenly changed by unexpected economic data. Maintaining a good level of diversification at this time, as we do in the portfolios is a key imperative.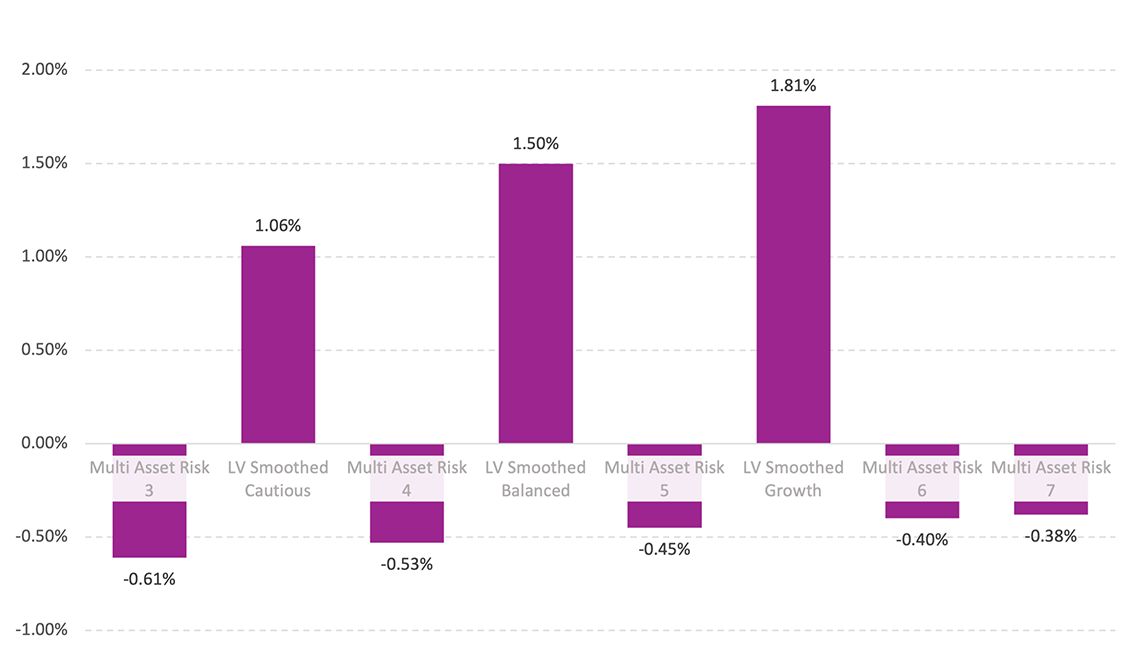 Three year performance to January 2021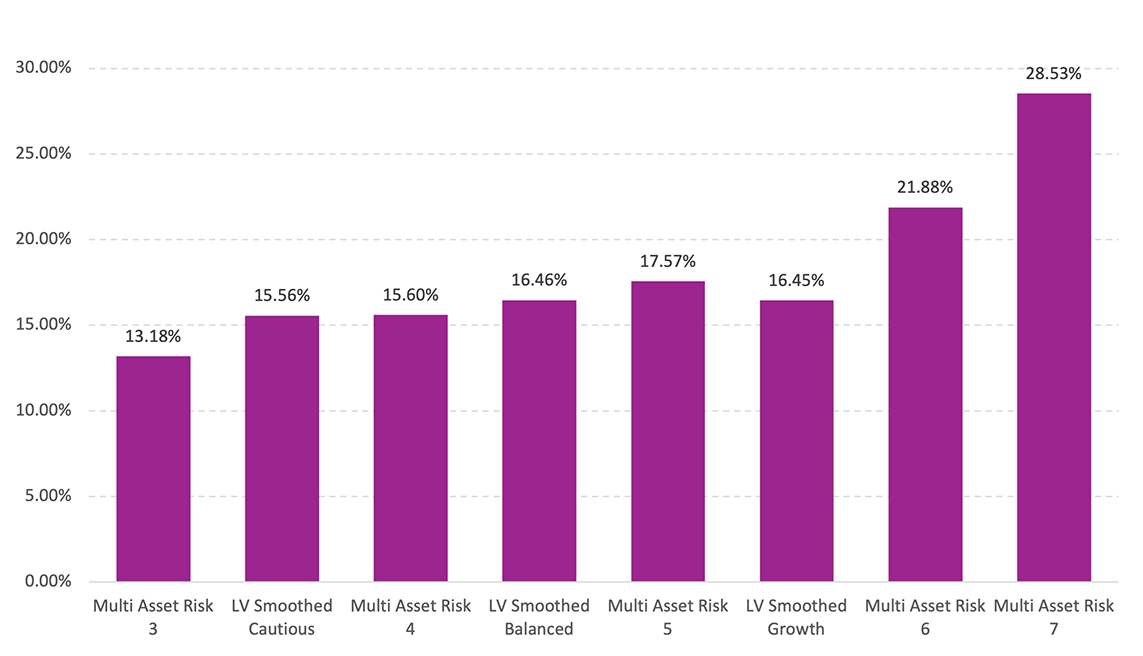 Diversification
Diversification is a risk management strategy that mixes a wide variety of investments within a portfolio. A diversified portfolio contains a mix of distinct asset types and investment vehicles in an attempt at limiting exposure to any single asset or risk.
Smoothed Funds
Smoothed funds are designed to provide long-term growth with a degree of investment risk but offering a smoother return profile than is generally available from other multi-asset funds.
Tightly Priced
A tight market refers to a trading environment in which the price difference between the best bid and offer is very small. Tight markets tend to occur in highly liquid, high-volume, blue-chip stocks where there are an abundance of buyers and sellers at all times.
Equity Market
An equity market is a market in which shares of companies are issued and traded, either through exchanges or over-the-counter markets. Also known as the stock market, it is one of the most vital areas of a market economy. It gives companies access to capital to grow their business, and investors a piece of ownership in a company with the potential to increase gains in their investment based on the company's future performance.
Emerging Market
An emerging market economy of a developing nation that is becoming more engaged with global markets as it grows. Countries classified as emerging market economies are those with some, but not all, of the characteristics of a developed market.
Fiscal Stimulus
Fiscal stimulus refers to policy measures undertaken by a government that typically reduce taxes or regulations in order to boost economic activity.
Technical Sell-Off
A technical sell-off occurs when a large volume of securities are sold in a short period of time. Due to the law of supply and demand, this causes a corresponding decline in the price of security.